Imagine Becoming Your Own Illustrator!

SIMPLE ILLUSTRATION
 

Self-study Course 

for Coaches, Consultants and Creatives
Even if you think you can't draw!
Is that you? You have brilliant ideas, but...
What you do is intangible, abstract, complicated, and difficult to explain

Posting on social media or writing newsletters feels like a drag. Not fun. 
There is just not enough YOU in your content.

And..  maybe you have always dreamed of being able to draw a little bit, and illustrate your business?!
Visual storytelling to the rescue! 
Turn your ideas into captivating visuals
so they click immediately with your audience


Ditch boring perfect AI generated images and stand out on social media through hand-drawn, authentic, expressive sketches

Show your personality and humor

Visualize strategies and solutions for your clients - and for your own business

Sketchon a whiteboard for teaching and presentations with confidence

Infuse your business with fun and creativity!




 
What if illustration is actually easy?

For the longest time, I didn't dare to make my own illustrations. I thought I wasn't good enough, although I was an artist and designer. When it came to drawing "just a little illustration", I got paralyzed. 
Until, one day,  I found out that drawing is easy when I focus on the message. 

In my  approach, you  learn just enough to get your message across. I found a way to do really simple illustrations! You will learn the tricks that enable you to start sharing your drawings right away. 

Later, you can have fun refining and polishing your drawings.  
And the best is: Because I struggled so long to do my own illustrations and found a way out - I can teach you how to do it, too! 
The artists with lots of "natural talent" make stunning images, but often can't explain clearly what they are doing.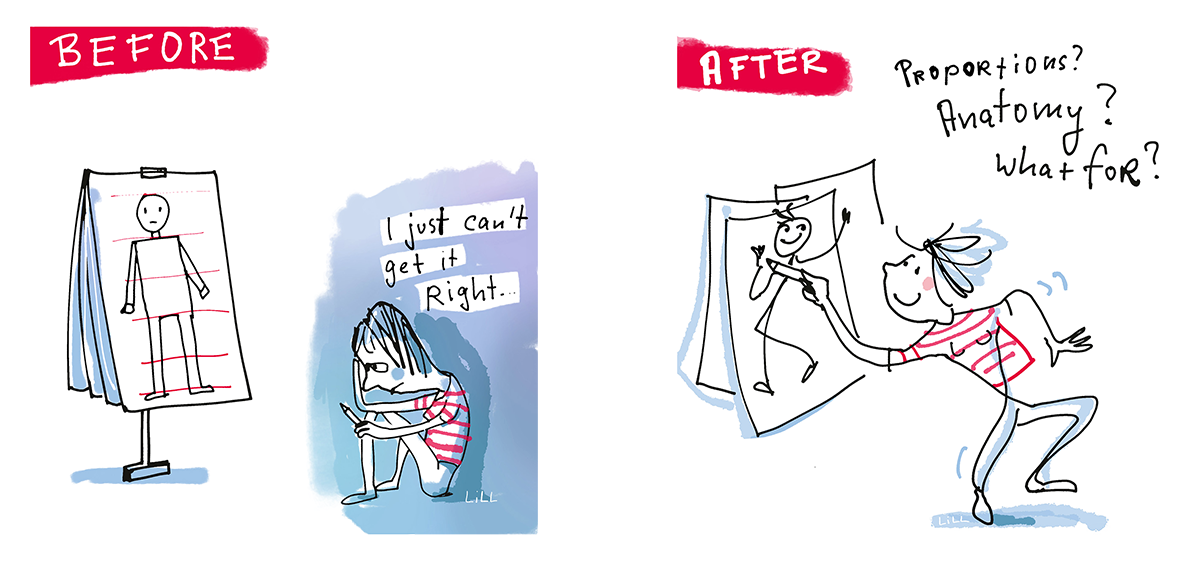 That said, there is a lesson about "proportions" in the class, so you know what you are allowed to ignore.
I explain drawing in an easy,  practical and systematic way
This is the course I wish had existed when I started out. Many drawing tutorials are too complicated. Who wants to sit through an hour long teaching video? I deliberately kept the lessons very short and concise. 

My course is based on easy-to follow step-by-step method.
And once you understand how it works, you can tweak them and start playing.

In this class  the focus is on the most important topic:  Faces and figures, which is the most fun and the most important thing to learn.

If you can draw a figure, everything else is easy. You can re-visit the lessons as often as you want.
But... maybe I don't have talent?
I get it. Really, I do. We have heard that drawing is "art", and that you need "talent" for it. But nobody actually taught you drawing, right? We all learned to write, but not to draw.  

You don't need talent. You need the right instructions.
Self study course

The self paced class is a learning platform with videos, text instructions and downloadable worksheets.

The videos are very short, most are between 3 and 5 minutes. 
You don't need special material – just printer paper, pencil and fineliner. (Click the "preview button below to preview the course, and you can watch the lesson about material) 
You can finish the course in a few hours. 
I'm always blown away how FAST people can improve their drawing, when given the right instructions. It may take just 30 minutes to transform your drawing game from "This is embarrassing" to "Hey, I actually love this little figure that I created".   
Simple illustration Course preview
For even more inspiration, you can add the "More illustration! Webinar Library" with over 40 hours - and growing -  of neatly organized webinar recordings at checkout!
What students are saying - and drawing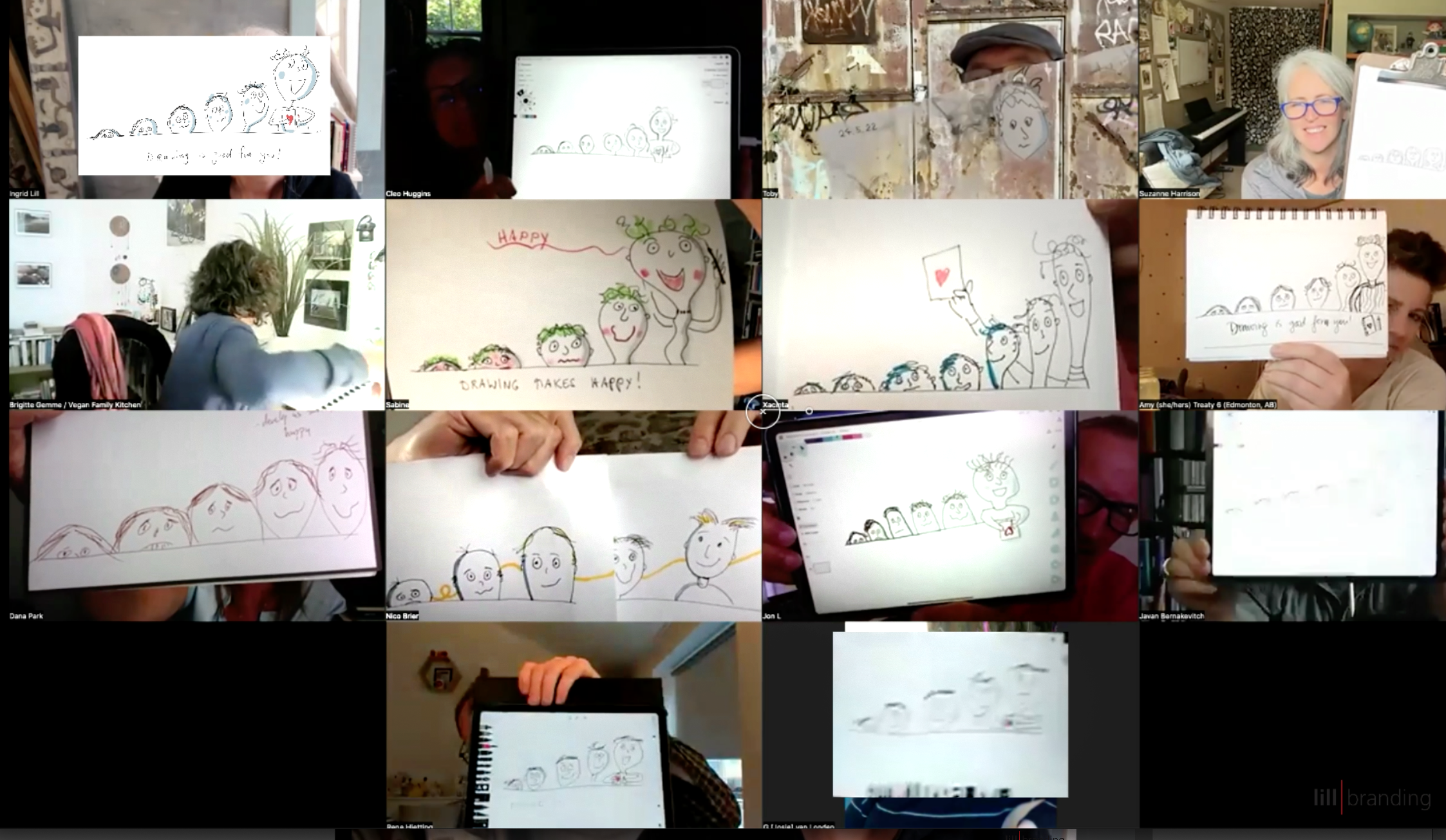 You can see students' drawings and read testimonials here