Show, don't tell! 
SIMPLE ILLUSTRATION
 for Coaches and other creative people

Even if you think you can't draw!
Is that you? You have lots of good ideas, but...
What you do is intangible, abstract, complicated, and too difficult to explain
It is frustrating that people just don't "get" what you do.
Your website looks and sounds waaay too generic!
Posting on social media or writing newsletters feels like a drag. Not fun. 
There is just not enough YOU in your content.
Visual storytelling to the rescue! 
Turn your ideas into captivating visuals
so they click immediately with your audience


Ditch boring stock images and stand out on social media

Communicate with personality and humor

Visualize strategies and solutions for your clients - and for your own business

Sketch with confidence on a whiteboard for teaching and presentations with confidence

Infuse your business with fun and creativity 

 

Stop the scroll and stand out!

For visual thinkers drawing is  THE WAY to get clarity and become visible.

Publishing simple drawings with your message will transform your business. I'm talking from experience.

You can build a library of your own images that you can now use over and over again. Never worry about permissions again! 

Social posts with your own sketches immediately stand out in the see of stock imagery.
After only one year on Linkedin, my visual story posts get between 2000 and 30 000 views. 
If drawing is such a useful skill - why aren't more people using it in their business? 

Because we confuse it with "making art", we think it is difficult. 


First, when you see an illustration you think "I could never do that", But then when you take the first course from you - and it is like "Oh no, I actually can do that!"
What if illustration is actually easy?

For decades I didn't dare to make my own illustrations. I thought I just wasn't good enough. When it came to drawing "just a little illustration", I got paralyzed. 
Until, one day,  I found out that drawing is easy when I focus on the message. 

In my "message first" approach, you have to learn just enough to get your message across. I found a way to do really simple illustrations! You will learn the tricks that enable you to start sharing your drawings right away. 

Later, you can have fun refining and polishing your drawings.  
And the best is: Because I struggled so long to do my own illustrations and found a way out - I can teach you how to do it, too! 
The artists with lots of "natural talent" make stunning images, but often can't explain clearly what they are doing.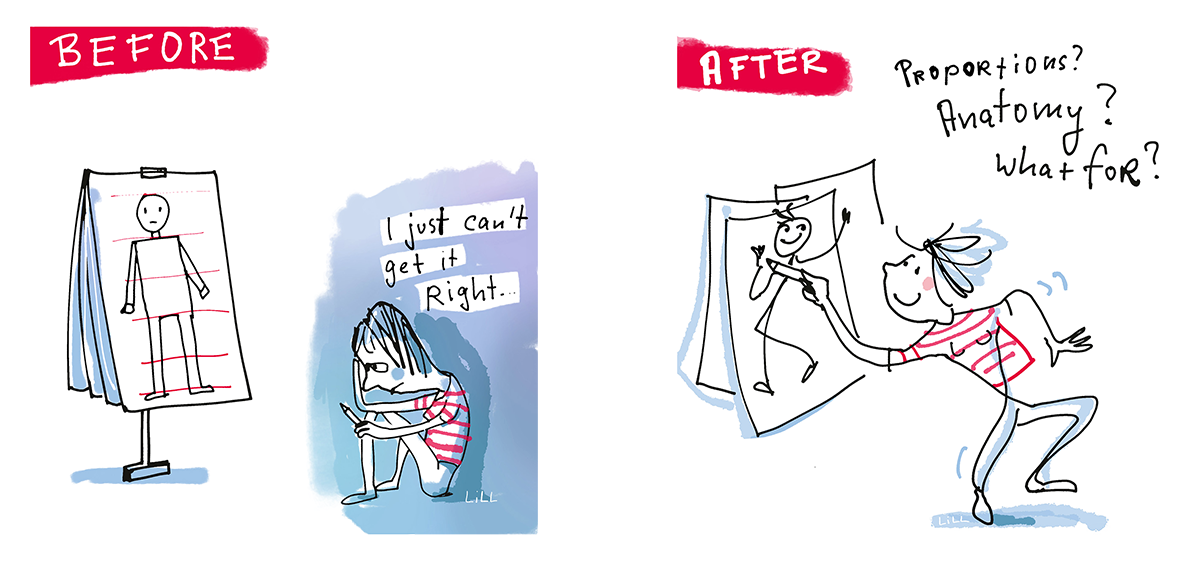 That said, there is a lesson about "proportions" in the class, so you know what you are allowed to ignore.
I explain drawing in an easy,  practical and systematic way
This is the course I wish had existed when I started out. Many drawing tutorials are too complicated. Who wants to sit through an hour long teaching video? I deliberately kept the lessons very short and concise. 

My course is based on easy-to follow step-by-step method.
And once you understand how it works, you can tweak them and start playing.

In this class  the focus is on the most important topic:  Faces and figures, which is the most fun and the most important thing to learn.

Once you can draw a figure, everything else is easy. 

You can re-visit the lessons as often as you want. 
But... maybe I don't have talent?
I get it.
Really, I do. We have heard that drawing is "art", and that you need "talent" for it. But nobody actually taught you drawing, right? We all learned to write, but not to draw.  

You don't need talent. You need the right instructions.
Self study course

The self paced class is a learning platform with videos, text instructions and downloadable worksheets.

The videos are very short, most are between 3 and 5 minutes. 
You don't need special material – just printer paper, pencil and fineliner. (Click the "preview button below to preview the course, and you can watch the lesson about material) 
You can finish the class in a few hours.
I know from in-person workshops how FAST people can improve their drawing, when given the right instructions. 

At each point of your journey you get lovely drawings out of your sessions! And, you'll have access to the lessons forever! When you have worked through the basic lessons, you can learn to draw additional topics in the Drawing Club (see bonus below).  

Here are the modules of the basic class: 
Style and technique – my secret recipe! And some playful warm-up exercises
Simple heads with various hairdos, expressions and characters
Easy figures from standing to dancing
Tell your visual story: Prompts, mindset and layouts
Real world application – how to use your drawings digitally or analog

You can preview the class and some of the lessons here:
 Simple illustration Course preview
What students are saying - and drawing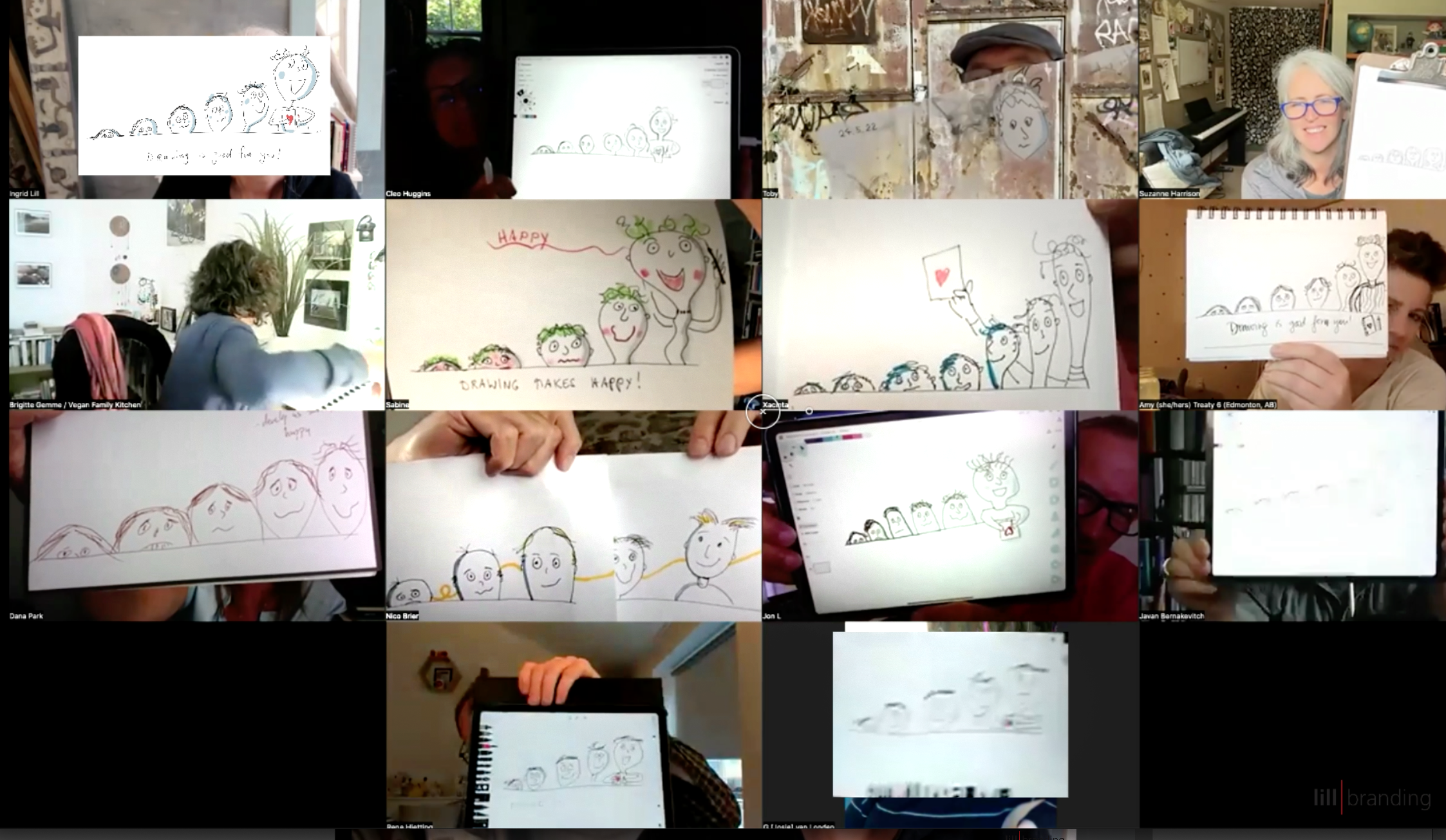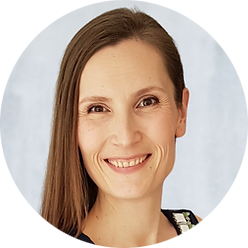 In just four weeks, I went from drawing stickmen (if that!) to a client putting *my* illustration on her corporate greeting cards... Just by watching Ingrid's online lessons and practicing at home.
Ingrid is right. You don't need talent—you just need the right instructions and a non-judgmental community to practice your art.
Mariann Roberts, copywriter

These are Mariann's drawings after only 4 weeks in the course! To compare, this is how her drawings looked before starting the course: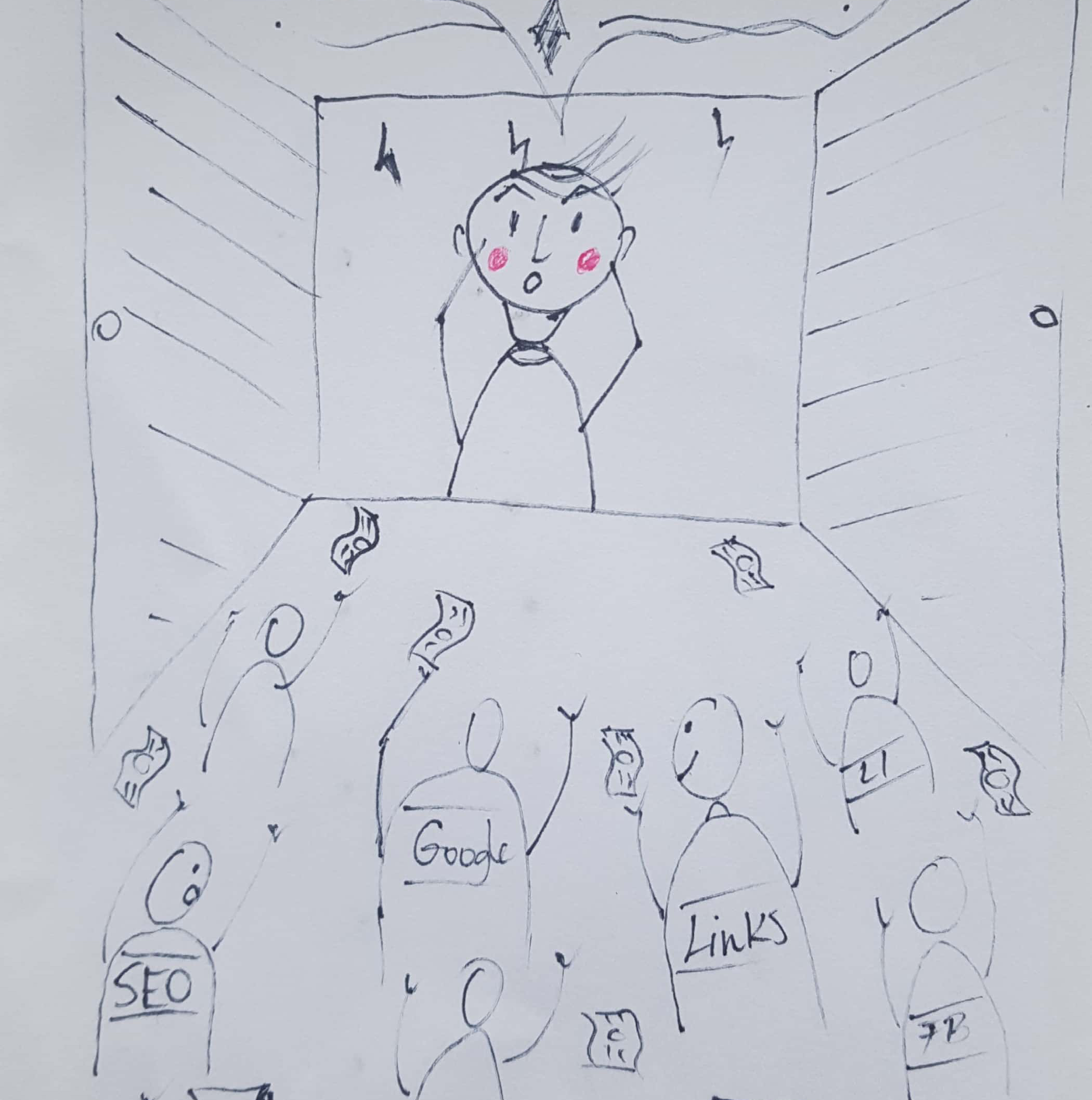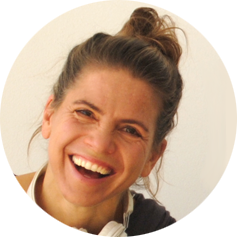 I have always dreamed of being able to illustrate a little bit - for my blog and for little everyday stories. But I drew worse than a kindergarten child and my attempts quickly ended in frustration. And then Lill's illustrations course came along. Drawing was suddenly really fun and my pictures became much better. Lill´'s feedback on the drawings was worth its weight in gold. So if you say you can't draw but would love to, this course is definitely for you.
Su Busson, coach
www.beyourbest.at

Since Su took my class a few years ago, she has illustrated all her blog posts!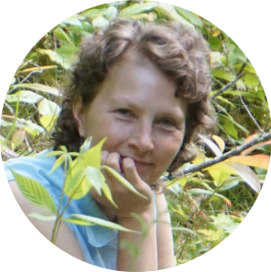 I did as you said and channeled what was in my heart. This way it felt much easier to draw. So I trusted it and went!  It came out pretty much the first time. I knew it didn't have to be perfect.
That's how I started to find my voice, and it got the ball rolling! 
Nadine Mazzola, Forest therapy guide
Frequently asked questions
How can I use this in my business?
Here is an example: Explain your process to your clients with a simple drawing.
What does your framework look like? A pyramid? Spiral? Or a Flywheel?

---
I'm too stressed. I have so much to do! 
Drawing is not only useful, it is also fun! 

Because drawing is so different from what you usually do, it will probably contribute to de-stressing!
You can practice together with your children. They'll love your new hobby. 
But, I'm not going to lie: You do need to make time to practice if you want to get better, and if it is only 10 minutes a day. 
 
---
I have already taken a graphic facilitation class, but I am not happy with my drawings. Will this be different?
Through my long experience with drawing and design I see immediately what is "wrong" with a drawing. 
Here is an example: Susanne had taken a graphic facilitation course, but was frustrated with her drawings- especially her figures. See the before and after: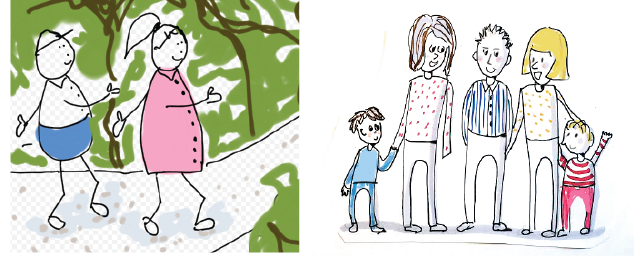 ---
I can watch free drawing tutorials on Youtube! 
"Simple Illustration" is more than a drawing class. In the live sessions I give feedback and share my insights on visual storytelling, design, branding, and business building. 
But that said – if you find an artist you like, you can absolutely can learn from YouTube videos! With or without my class. But here is what a participant said:
"After going through your class I look at other cartoons or comics with new eyes. I can see all the tricks they are using, and I can copy what I like"
After a few weeks of sketching  ... I'm sharing my first business drawing on LinkedIn today 🙀
I've been supported by a wonderful group of people in Ingrid Lill's excellent Business Drawing Club.

Mark Crossfield, Career Coach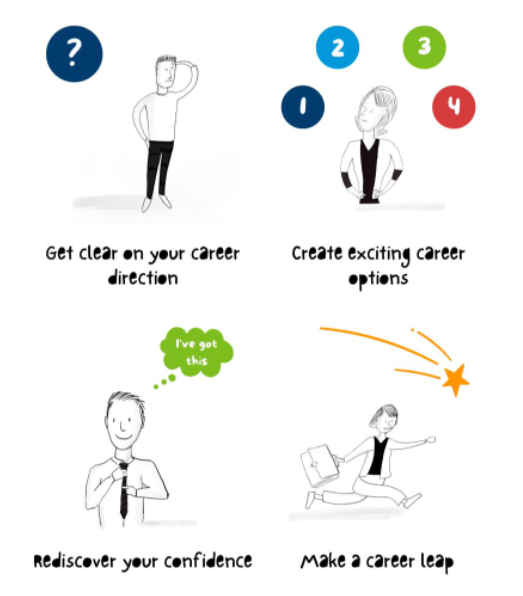 Ingrid thanks for a great session, lot's of little tricks you shared.
I spent the day working on cartoon characters for my character voice portfolio…pretty fun.
This was exactly what I was hoping to get from the course.
Justin Hamacher, Experience Design Leader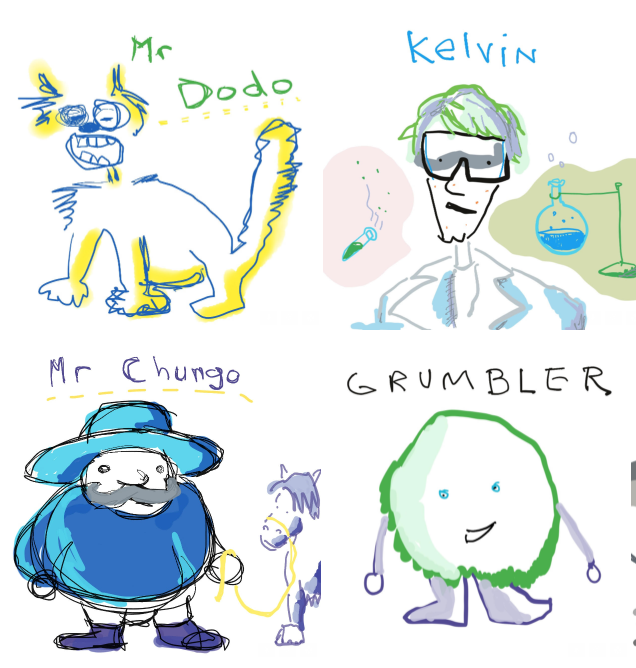 I wanted to do learn how to do laid back informal sketches on my PowerPoints and infographics for my trainings, rather than using boring, stock images from the internet (as the topic can be a bit dry). 
The course lessons are easy, I love them! It was about time I have some fun and learn something new. 
Maria Penn
 Absolutely love the Tuesday evenings with Ingrid Lill. She is a professional illustrator. Tonights theme was "going crazy" with bright colors. Certainly got my mind on something else – I feel refreshed!
Helle Langgard, Coach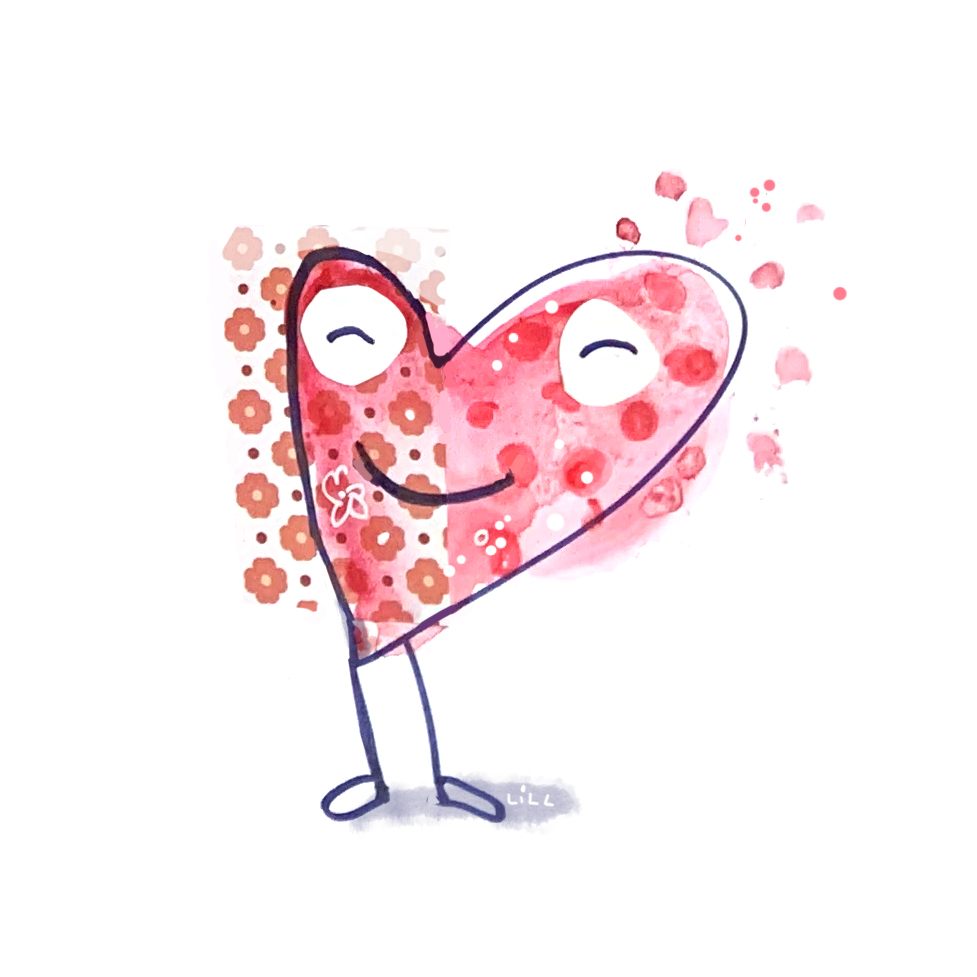 Thank you for the wonderful drawing class. I wanted to learn to draw my own illustrations for my workshops and presentations. Your step-by-step process was an eye opener and gave me a big confidence boost. Incredible that it is possible to make so much progress in only a few hours!
Rikke Moos, Copywriter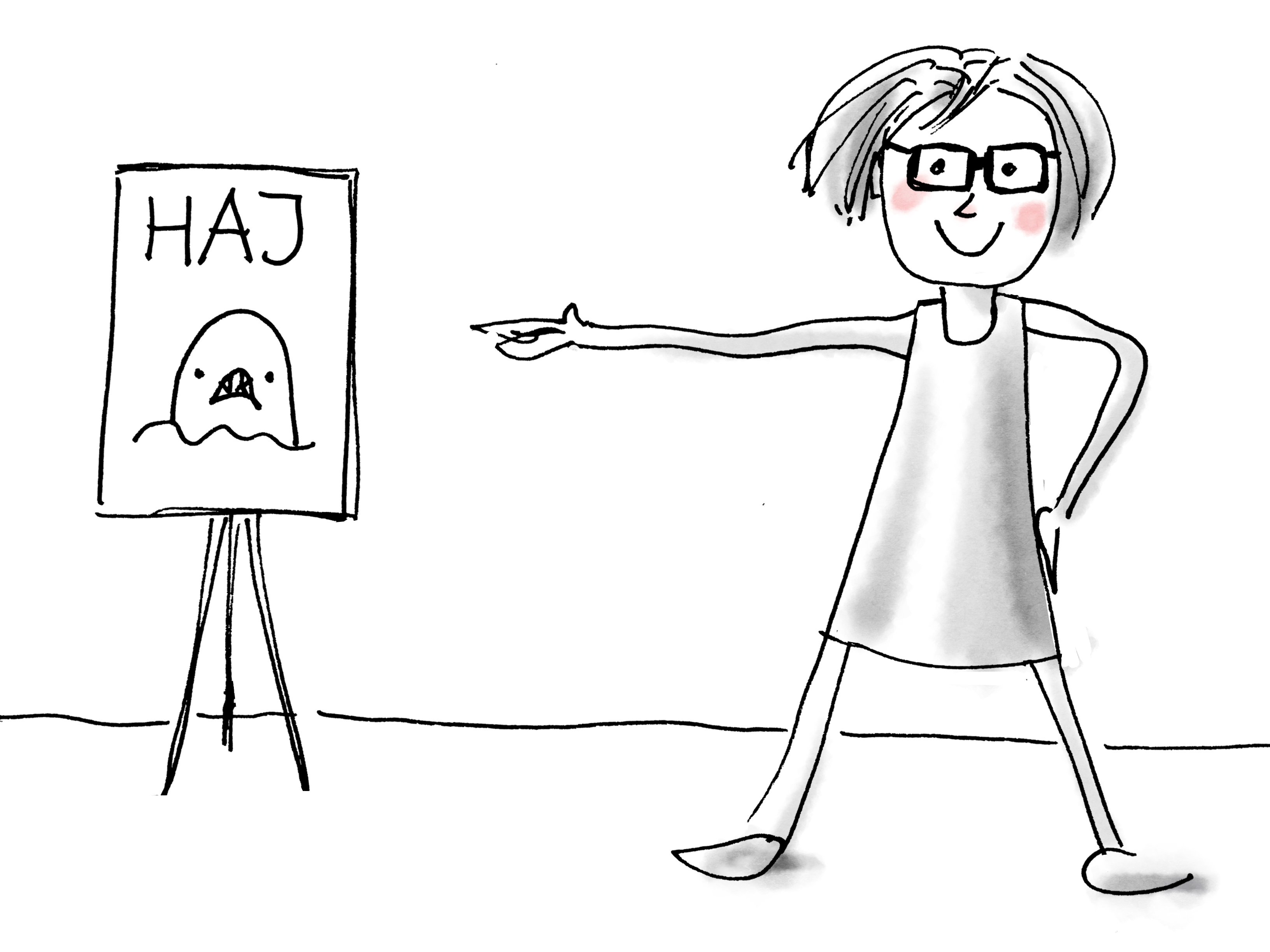 Jeg havde længe overvejet at finde en, der kunne lære mig at tegne, så jeg kunne bruge tegninger til at blive en bedre formidler. En dag fangede Lill's tegning på Linkedin min opmærksomhed. Den var humoristisk enkel og sagde mere end 1000 ord.
Så nu har jeg næste hver tirsdag aften deltaget i webinarer sammen med en international gruppe af Ingrid Lills dygtige deltagere, hvor vi har fået inspiration til at forenkle, jonglere og modulere vores tekster på en helt ny måde. 
Det er langt mere, end jeg nogensinde havde forestillet mig. At tænke i illustrationer i stedet for ord er bare helt fantastisk.
Inger Hartelius, 
Marte-Meo coach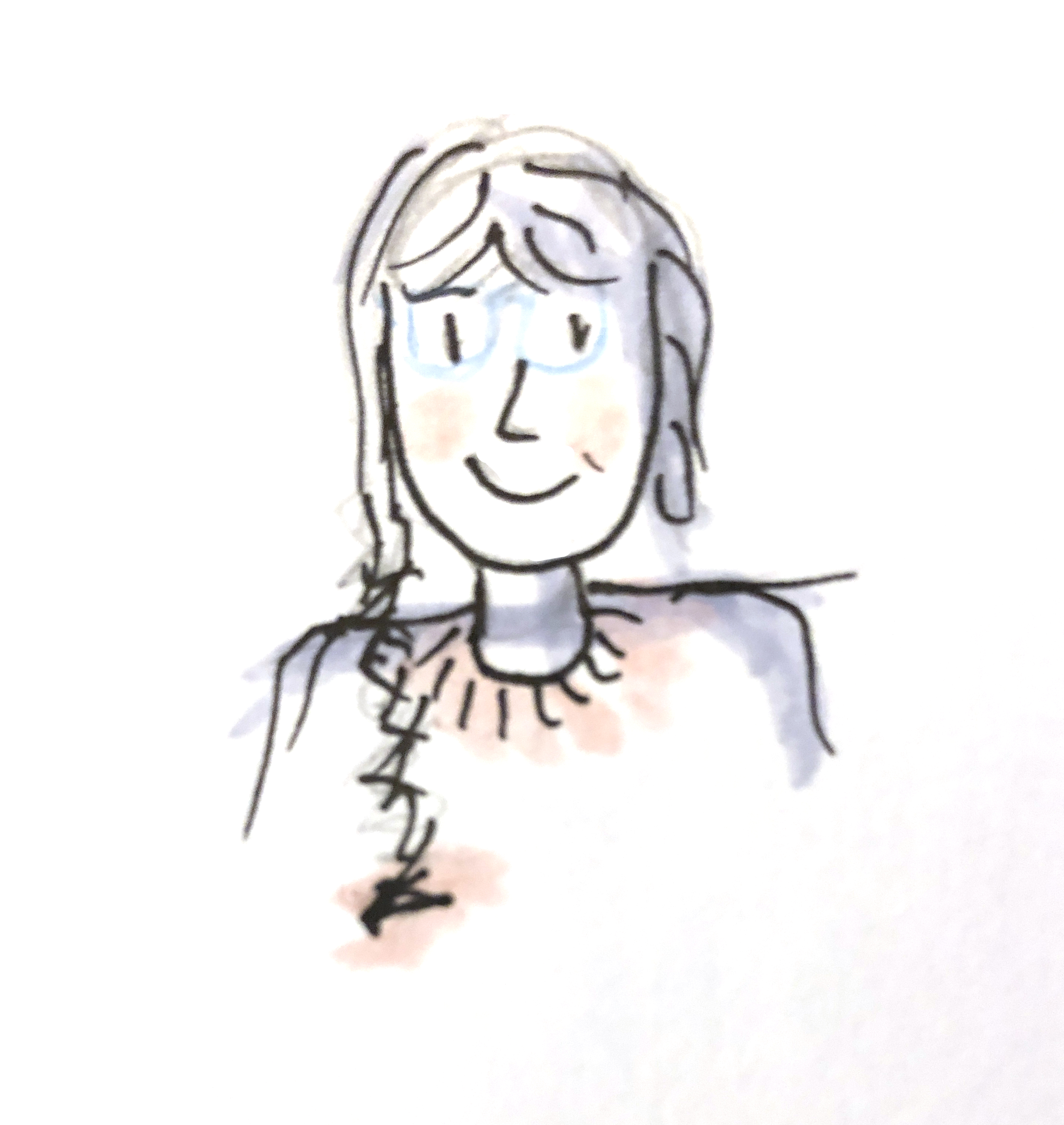 Thanks a lot for your course, you rock mixing serious marketing tactics with drawing! 
I will apply what I learned in my business. It certainly gave me more confidence to express myself with drawing.
Nico Brier, Web designer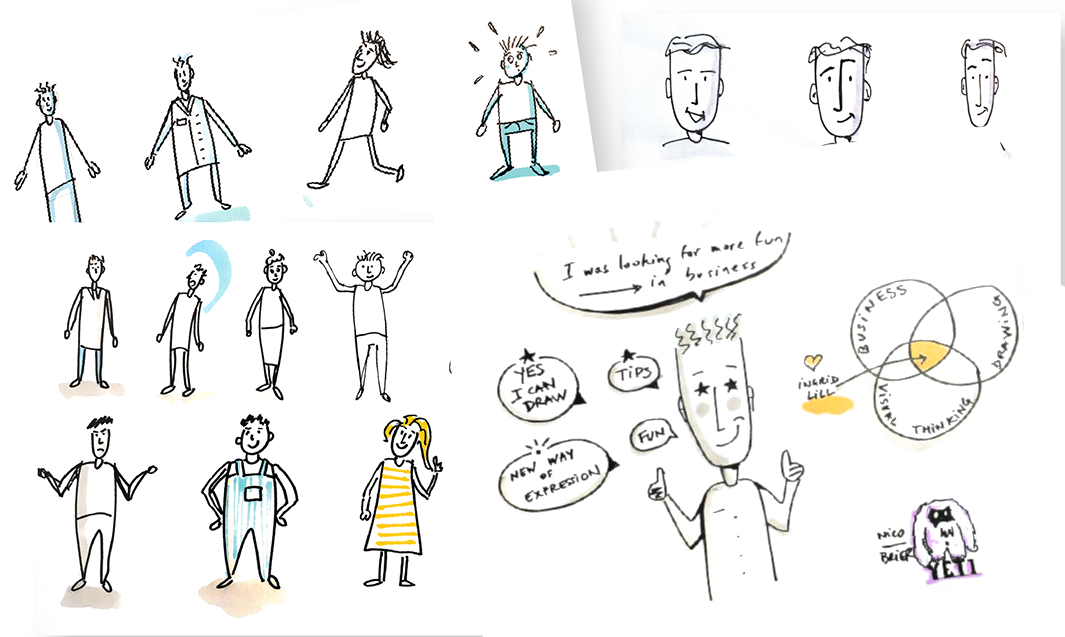 I highly recommend Ingrid's classes! This course is loaded with step by step instructions, helpful templates, tips and tricks. Best of all, you can get direct feedback on your drawings and design, and also learn how to digitize your drawings. 
As an added bonus, Ingrid has a knack for building a rich community!
Michala Storm, coach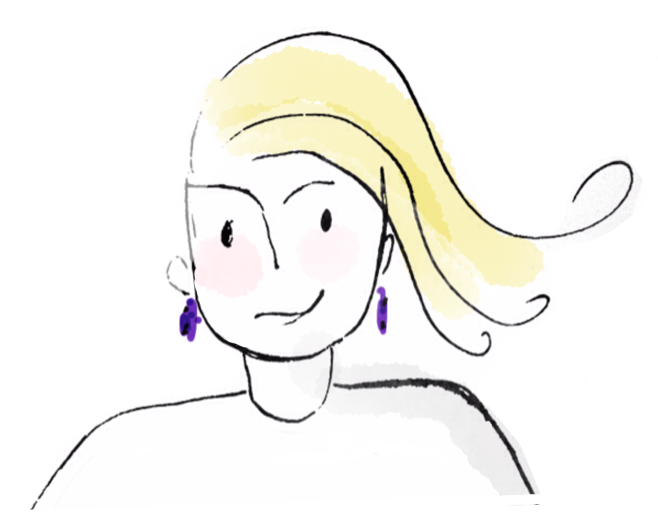 Ich wollte schon immer lernen, mit wenigen reduzierten Strichen das Wesentliche festzuhalten. Ingrid hat eine wunderbare Art, ihre Erfahrung und ihr Wissen vorbehaltlos weiter zu geben.
In jeder Zeichensession lerne ich Methoden und Techniken um weiter zu kommen. 
Ich freue mich jede Woche auf den Dienstag abend – auch nach einem langen Arbeitstag kann ich die Stunde in dieser tollen internationalen Runde genießen. Vielen Dank, Ingrid!
Eva Langhans, Textildesignerin
An dieser Stelle mal ein grosses Lob an den Zeichenkurs von Ingrid. Es macht einfach richtig Spaß, man kann sein eigenes Tempo bestimmen, erhält Tipps u Tricks und hat nie das Gefühl überfordert zu sein. Dass alles in Englisch abläuft ist auch gar kein Problem. Da Ingrid viele kleine Clips einfügt und gut verständliche Texte schreibt versteht man so gut wie alles. Dieser Kurs bringt mich wirklich dazu jeden Tag ein bisschen zu zeichnen. Und das mit Lust und ohne Zwang.
Man merkt ich bin richtig begeistert 😀 deswegen von mir 5 Sterne u Daumen hoch!!!
Elisabeth Triebel, Formfalt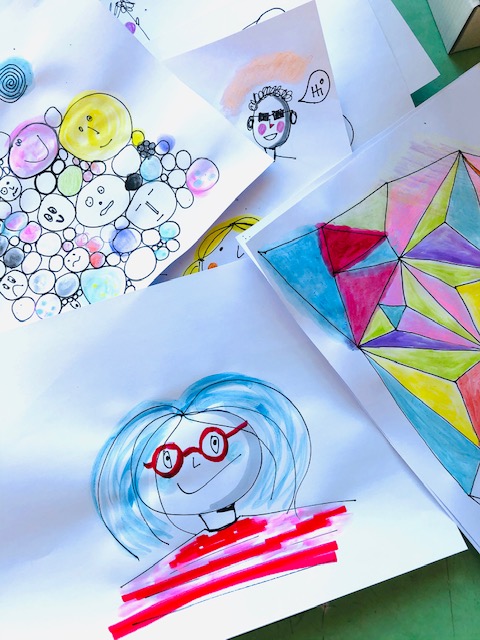 Why learn from me?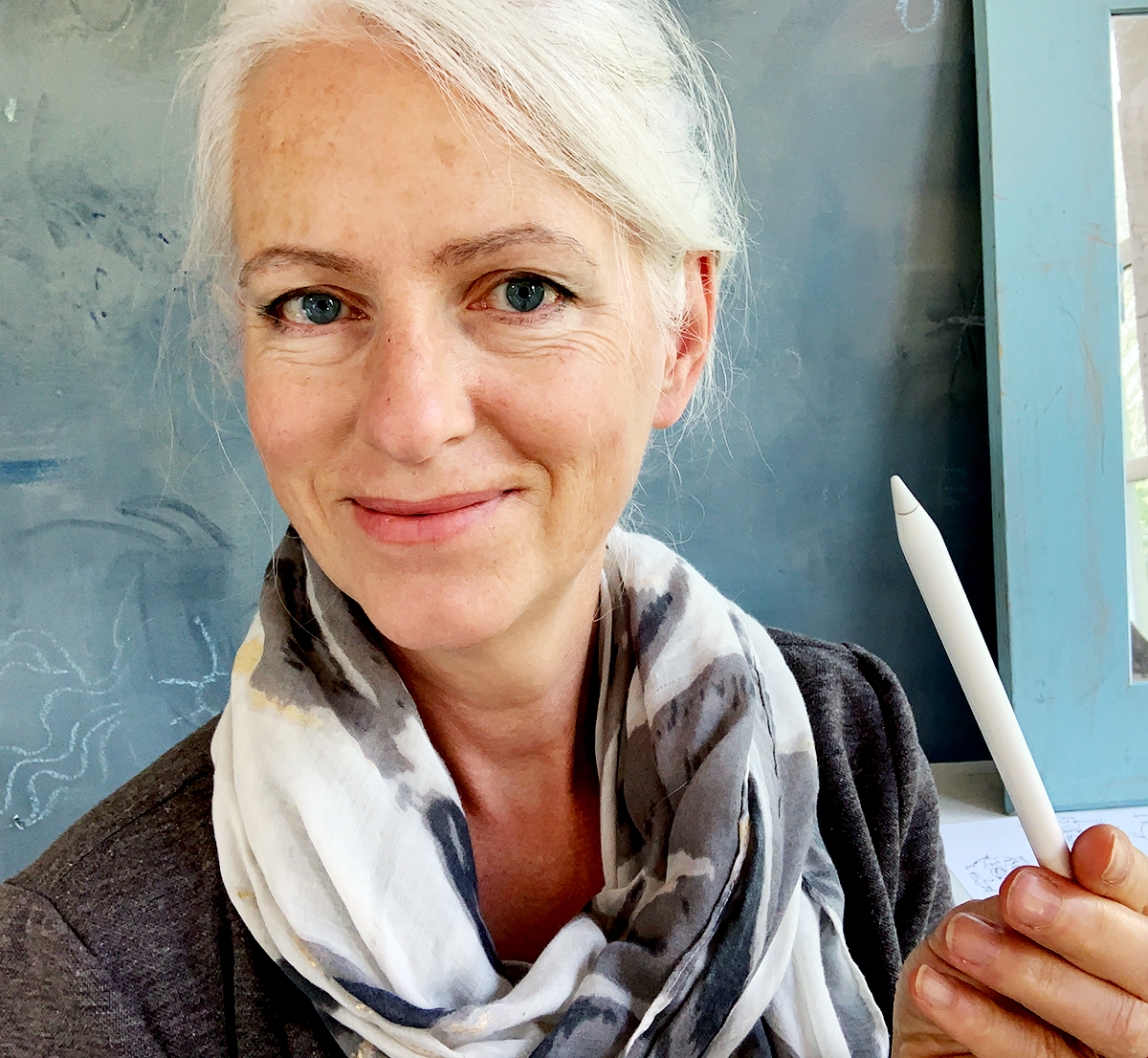 Hi, I'm Ingrid Lill. Communication designer and professional illustrator. I am German, live in Denmark, and  I speak English in my classes. Very simple English! You can ask questions in German or Danish, no problem.  I'll translate. 
I have drawn all my life.  But it was first after I started doing graphic facilitation  for organisations that I embraced the "fast and fun" illustration style that I'm teaching in this course. I share all the most useful tricks that I have learned over the years.
Drawing has transformed my business. It helped me stand out and escape being a generalist graphic designer. Now my business is not only more fun, but also more lucrative. 
No matter if you are a total beginner, or you you just want to pick up the pencil (again) and learn a few tricks – I promise you that this class will be useful and a lot of fun!