Do you want to stand out on social media?
Illustrate your message - on the iPad
  Free workshop  

 Tuesday June 6th 
8 - 9 PM Copenhagen time
In this workshop, I show you how to turn simple scribbles into professional-looking illustrations that pop off the page.
I will share my process and the apps I use to churn out illustrations for my social media posts: Procreate, Sketches and my favourite: Concepts. 
If you prefer to draw on paper –  I have you covered, too: You can scan your drawing and add a bit of digital magic afterward. This way you get the best of both worlds!
Why learn from me?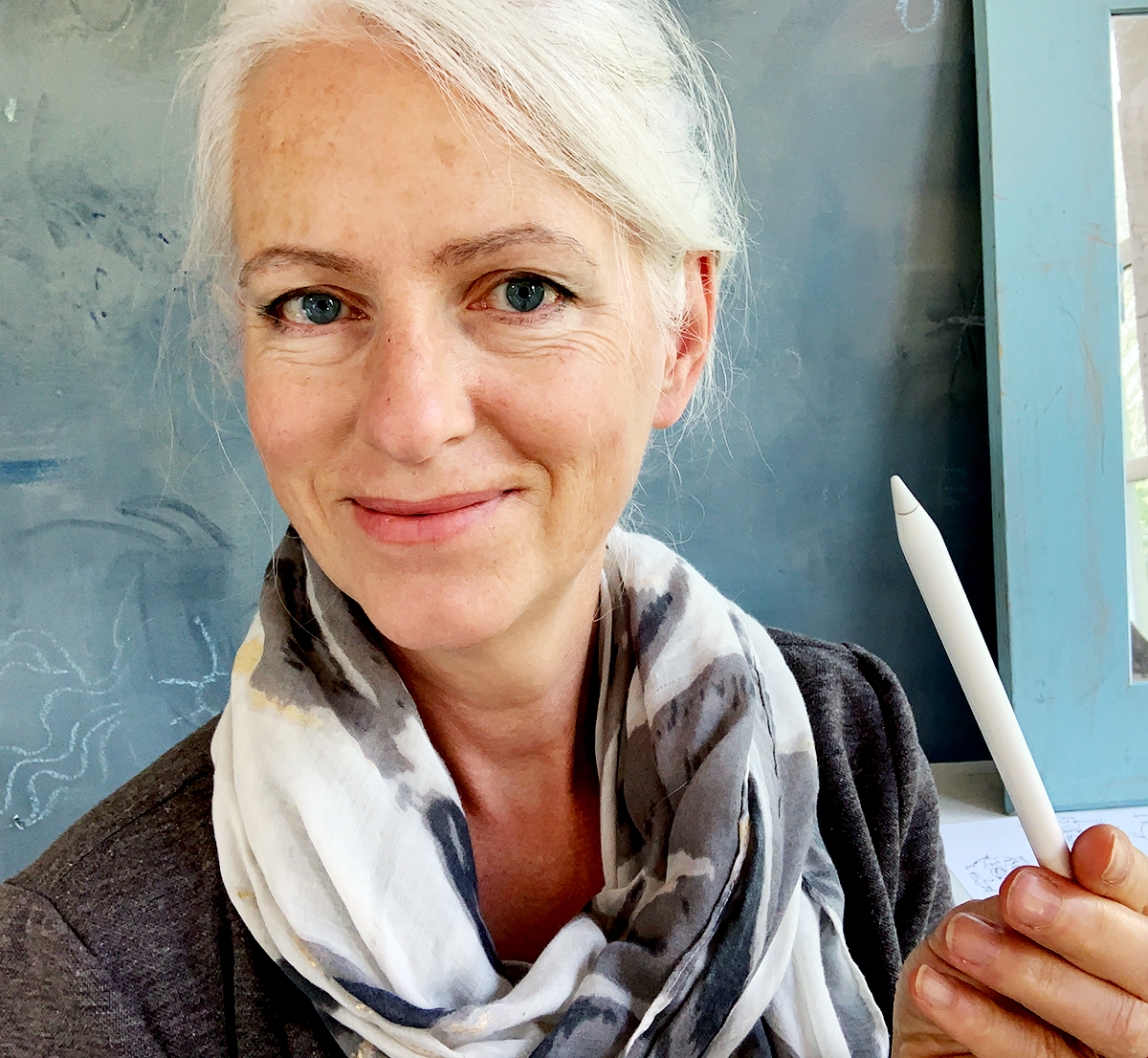 Hi, I'm Ingrid Lill - communication designer and professional illustrator.
I have drawn all my life.  But it was first after I started doing graphic facilitation  for organisations that I embraced the "fast and fun" illustration style that I'm teaching now. I share all the most useful tricks that I have learned over the years.
Drawing has transformed my business. It helped me stand out and escape being a generalist graphic designer. Now my business is not only more fun, but also more lucrative. 
No matter if you are a total beginner, or you you just want to pick up the pencil (again) and learn a few tricks – I promise you that this class will be useful and a lot of fun!