Find your Gamechanger
Self-paced 90-min workshop
for coaches, consultants and solopreneurs
What do you want to be known for?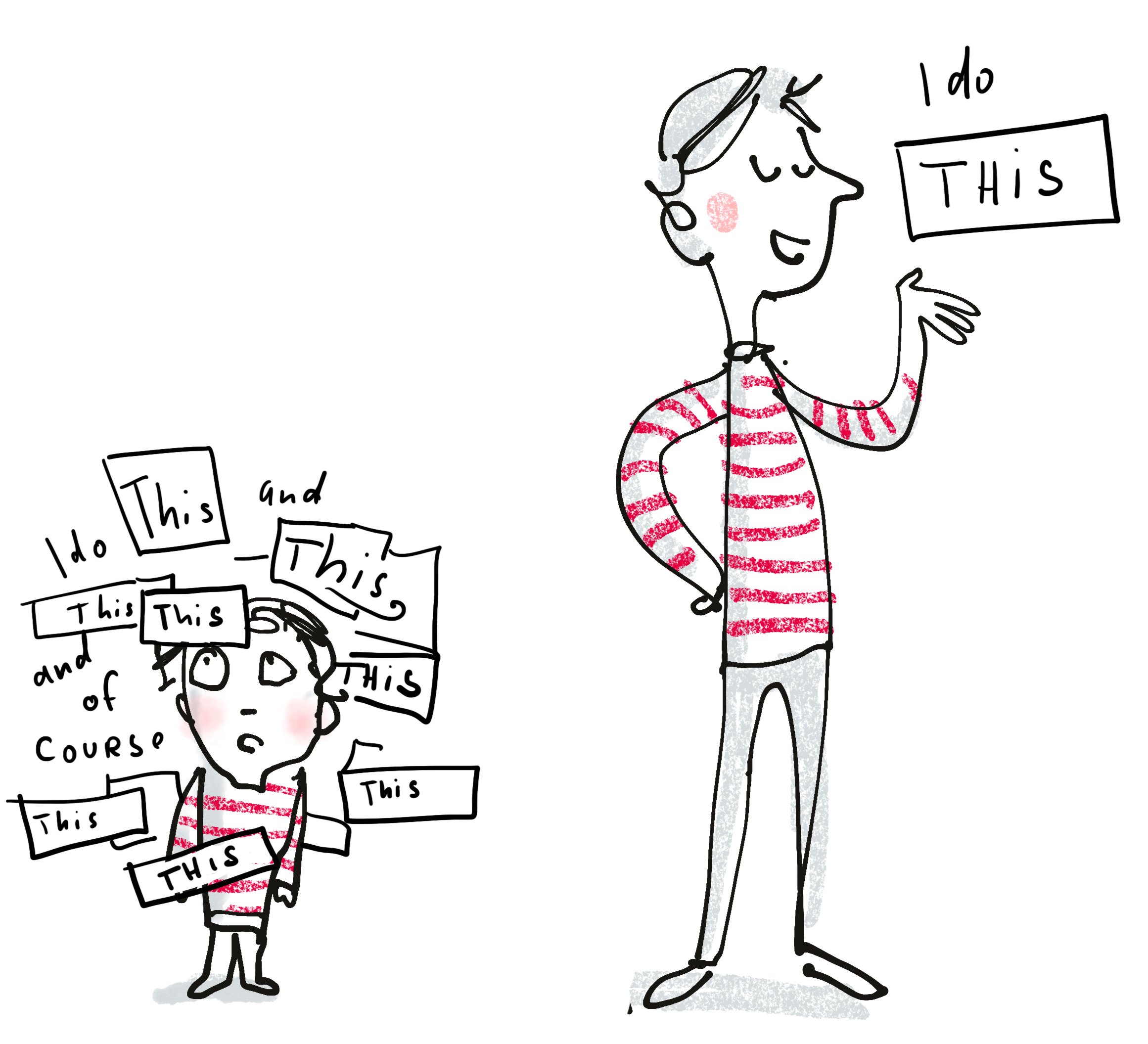 Are you hiding underneath a heap of widely different services?
You tell yourself that it would be too boring to specialize.
But.. could it be that you don't focus because you have a hunch that if you specialise..  you will stand out and be visible?!
Specializing in one very specific thing (in my case, Brand Storyboarding) propelled my business forward in a way that didn't happen in the many years as a generalist. Plus, I have way more fun! 
Imagine you could focus on doing the ONE THING that
you love doing,
where you use your expert skills
and that helps people you like to work with?
The thing that you are known for, and that 
The  thing that you can build your brand around.


Your game changer!

If this sounds intimidating, don't worry. You can take it in small steps. 
When you find a project that you like, you can tentatively offer it to a few people. Maybe build a landing page for it. Then, if you see that it has legs, you can make it the centerpiece of your brand. 
That is what I have done with Brand Storyboarding. 
First, it was an idea and a few scribbles on paper. 
Now it is my business! 
---
A visual approach 
In this workshop we look back into our past, project a vision of the future, and brainstorm what we want to work on for the next, say,  seven weeks! 
Why learn from me?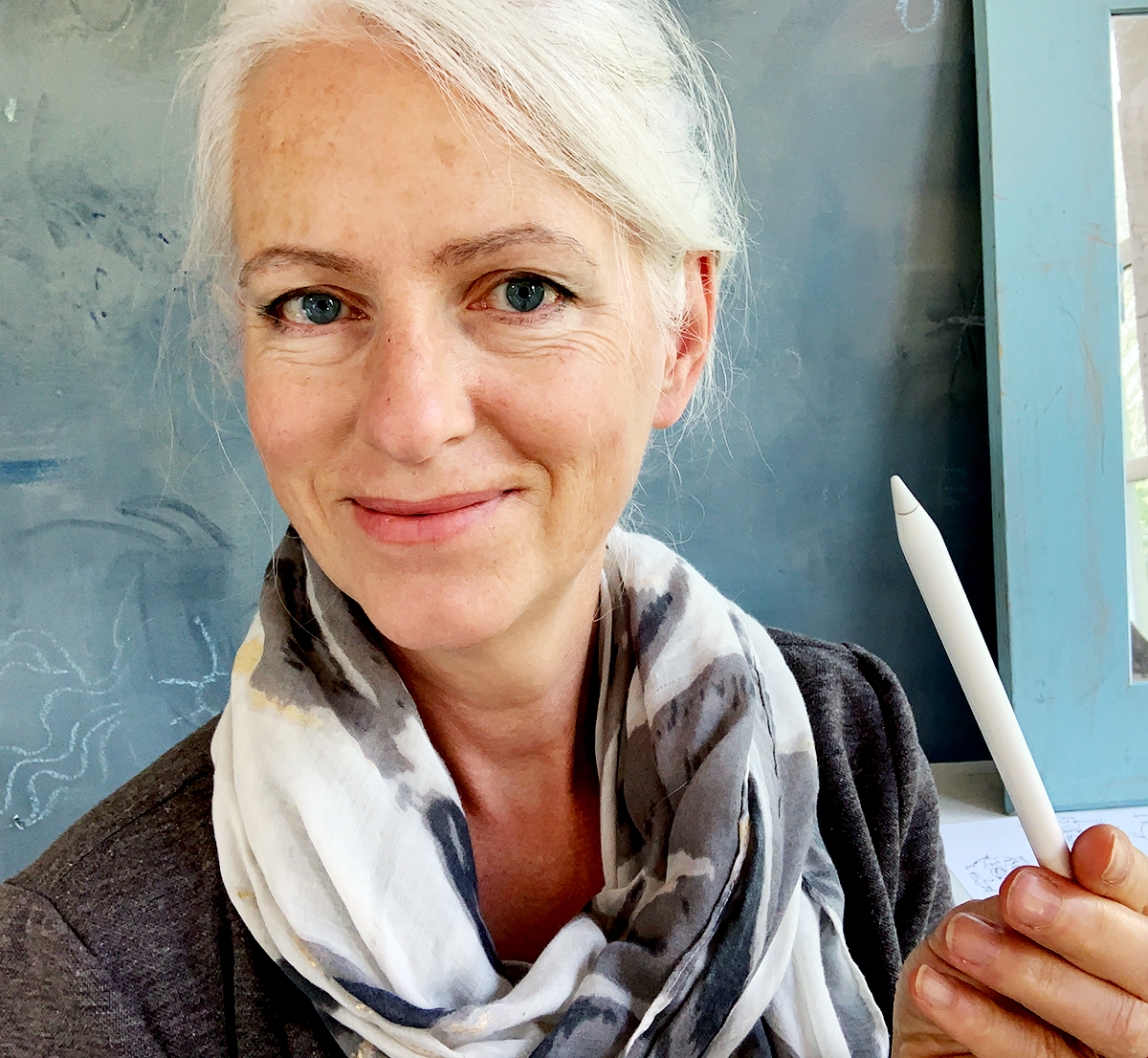 First of all - I love drawing! I am a visual thinker and I love colours, images and design.
Sketching my ideas had always been natural for me. I studied visual communication when layouts were still drawn by hand. This turns out to be my unfair advantage over the digital natives!
As a communication designer and art director, I designed countless corporate identities, websites and other things.
As designing became easier with all the pretty pre-made templates, I also became increasingly dissatisfied with putting together websites for my clients. I wanted to help them with their communication on a deeper level.
At the same time, I struggled with putting together my own website after I decided to be a business owner instead of a freelancer- and I had to figure out how to market myself.
I knew instinctively that there needed to be an underlying simple story structure. I searched for methods and took a multitude of marketing courses.
But it didn't click for me. It was all too vague and too complicated.
Until I heard one of the marketing gurus say: "If you can't paint a picture of your message, it isn't clear enough."
I knew in my bones: This was it. I could help my clients draw this picture!
This became the game changer for me.
Business Storyboarding
This strategic sketch was the missing piece to get from vague ideas to compelling content for a website, for presentations and videos.
Once the big idea is clear, it becomes easy to fill it with the right kind of colours, images and stories.
Marketing can be fun!
Since then I'm on a mission to help big thinkers communicate their brilliant ideas, find their voice and become visible.
When I don't draw for business, I draw for fun (check out my LiLLuminations!) or I'm out in nature - we live by a little lake in the countryside.
Watch the video below to see what emerges from our lake!




Write your text by editing it directly on this page.