A touch of digital magic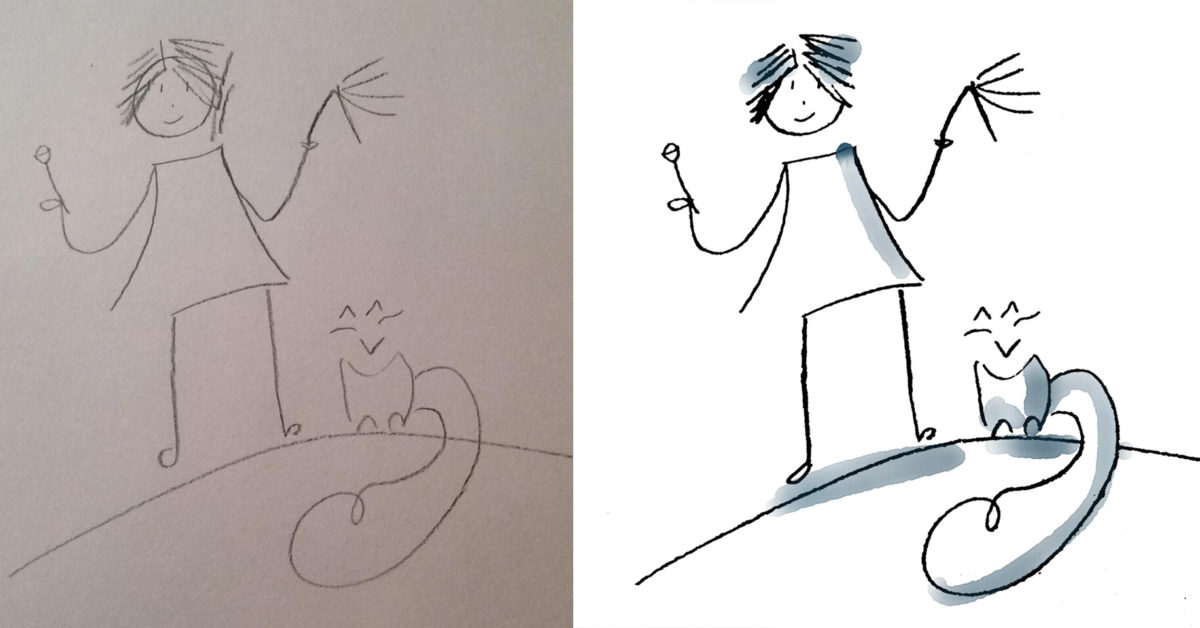 Michelle had attended a drawing class in my studio last week. (You can see her portrait in the last post). Today she asked for help with a drawing of herself holding a rose and a whip (don't ask me....) and a cat with a big bushy tail. The drawing is nice and lively, but the foto muddy, with uneven lighting. So, here is what I did:
Convert it into a black-and-white line drawing. I used the app Carbo for that, but any other scan app on the smart phone, or Gimp or Photoshop work just as well. Then …
Art Astrology workshop II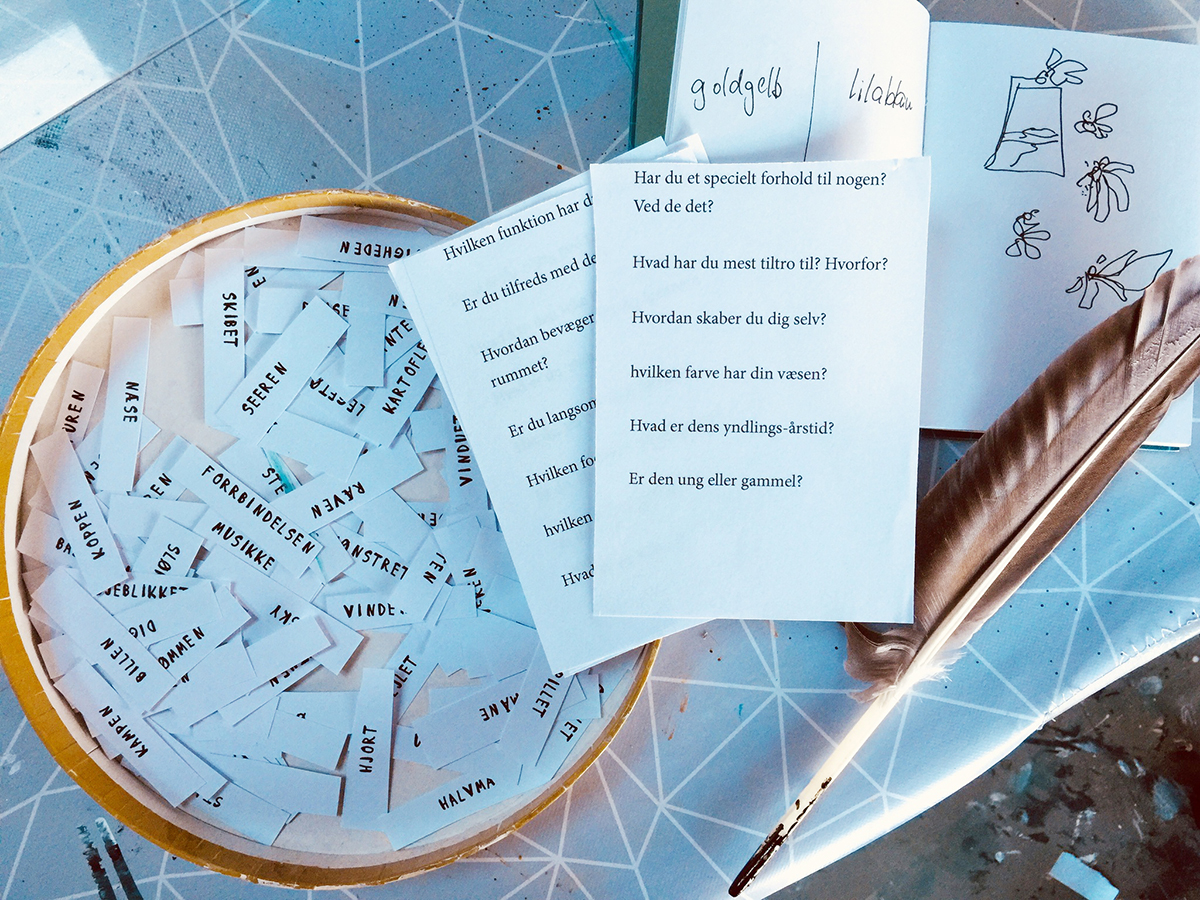 I have just finished the experimental astrology-and-art workshop in my studio, together with astrologer Jeannie Hermina.  We had eight adventurous participants who came from all over the country. (The country isn't that big).
We started with having tea, and an introduction by Jeannie about the planet constellation about in the coming year.
Then everybody got a new name for the evening as a new identity to create from. A name for the creative force, for the muse, the inner genius. The name might st…
Come and draw with me – online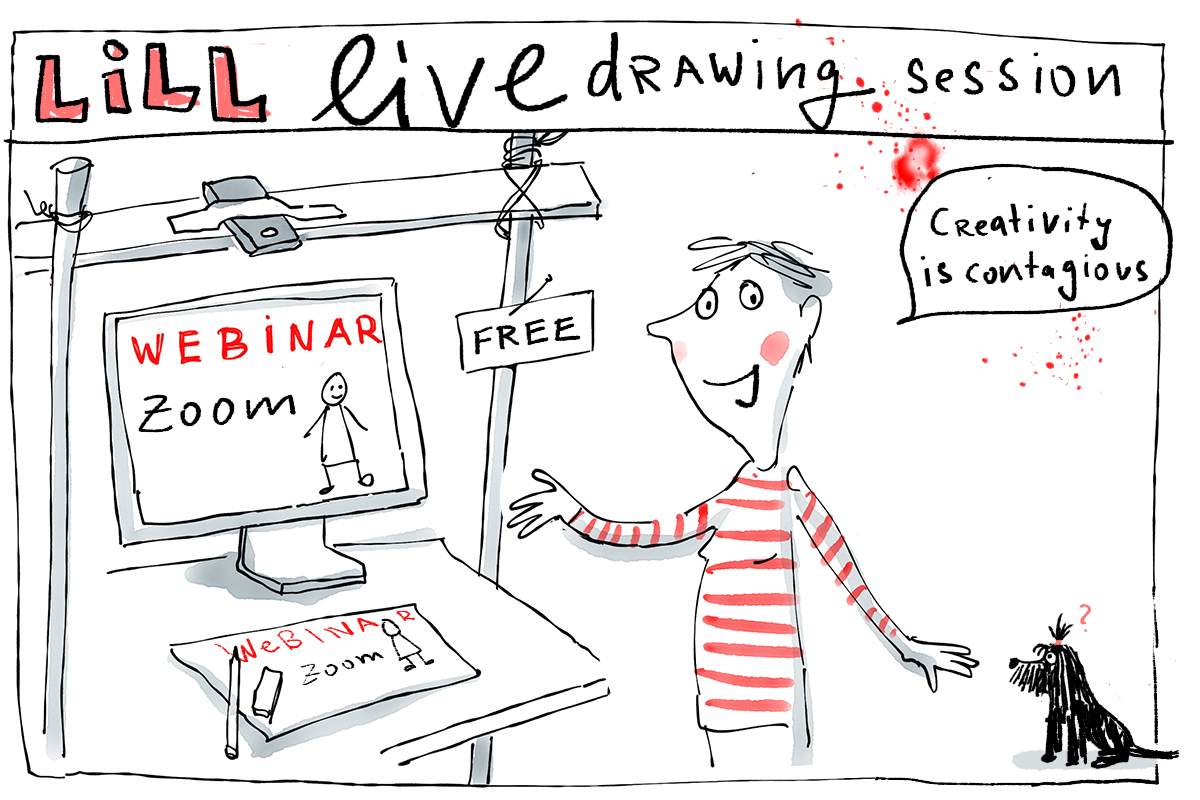 We meet online in a group-videconference (Zoom) and I show you how I draw... something useful, or something fun, or something that was requested.  Usually I prepare a theme like faces, figures, useful images – but you can come with input if you have a wish or a challenge. We are still a small group, and it is very ... hyggelig. (The untranslatable Danish word for being together in a nice and casual way). You will learn a bit about drawing, and more often than not also something about creativity,…