Drawing is magic!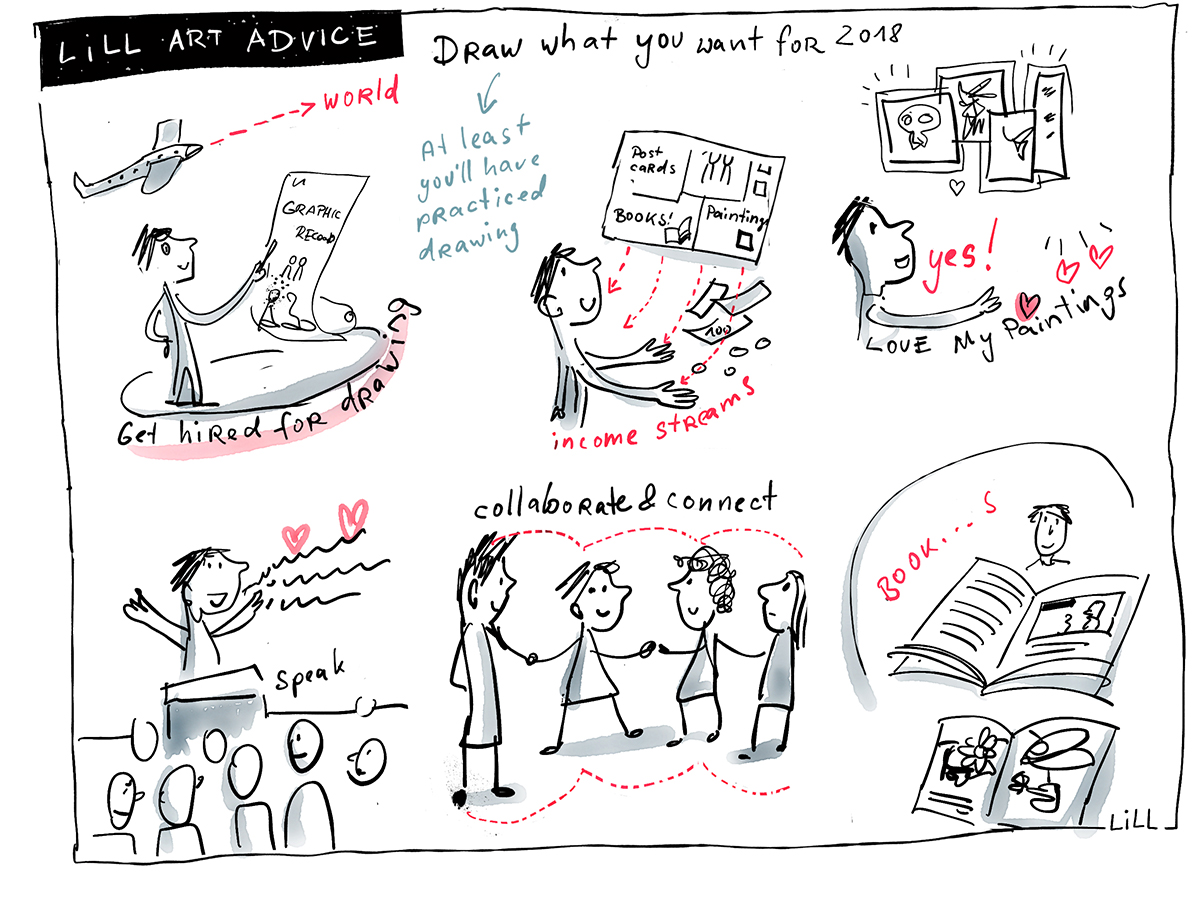 What if  you can simply draw what you want into your life? Wouldn't that be a fun experiment? Make a wish-list while using the creative part of the brain, instead of the boring old language center. I don't know if it works, but I can guarantee you'll have fun, improve your drawing skills, and train your visualising muscles.
A (more or less) daily drawing practice worked wonders for me in many ways. It is more fun, and potentially life changing, to practice drawing stuff that is 
interesting
for me, my business, my  life. Try it. You'll get guidence and a voice that you didn't know you had.
I'm going to write more about that in the new year.
If you want to hear more about the Lill drawing-is-magic online class that I'm putting together in the new year, send me
an email. 
I wish you the most wondrous and creative 2018!