Procrastination strategy: Buy an accordeon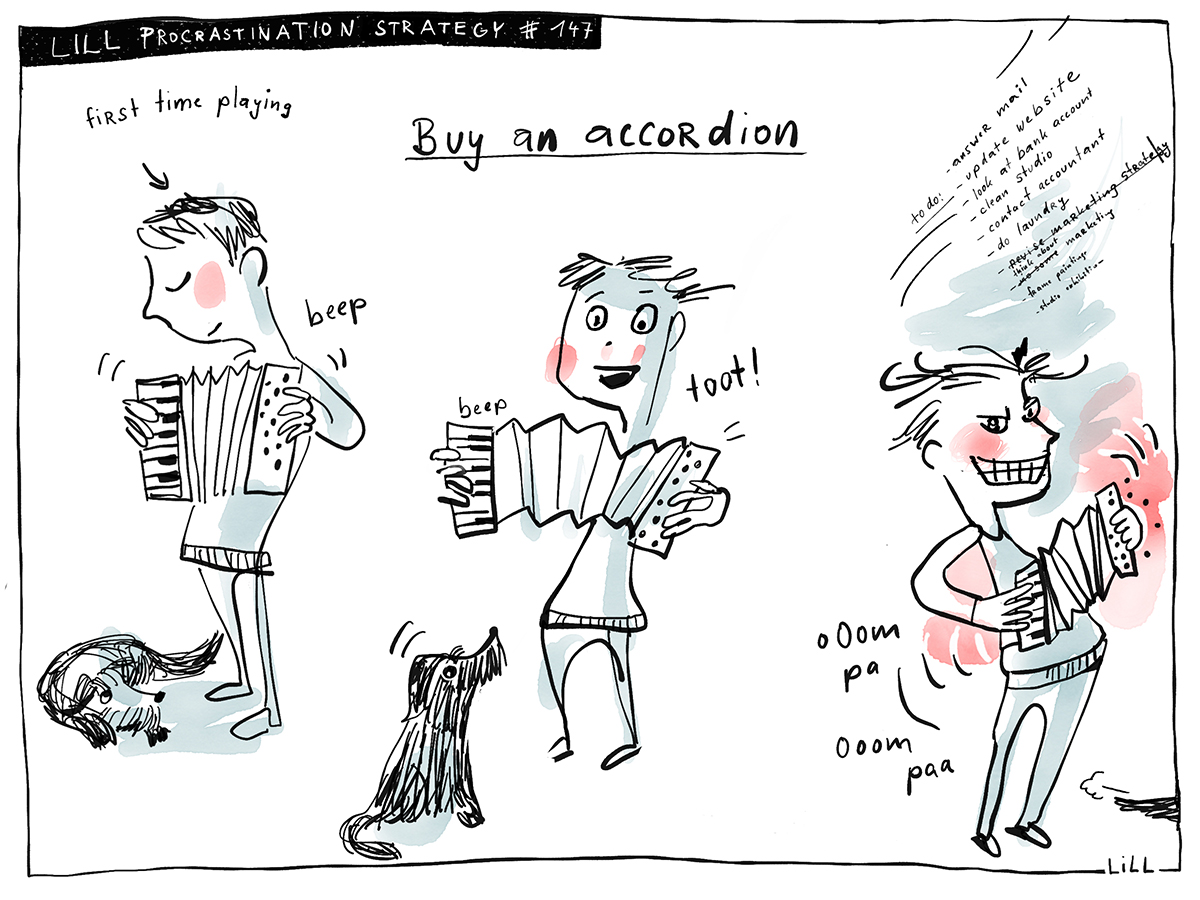 I have always liked the sound of accordeon, but without thinking about it. Kind of unconsciously. Especially the more melancholic kind, be it French or Argentinian or Balcan music. Although I did play piano as a child, it never occurred to me that I could actually buy an accordeon and learn to play – until I saw this nice little Hohner Student IV sitting on one of the tables at a music flea market, that we were visiting because our eldest son wanted to buy a bass guitar. But it was Mom who wholly unexpectedly bought something.
The coordination of left and right hand is surprisingly difficult. I'm glad you don't hear what it sounds like on the drawing.